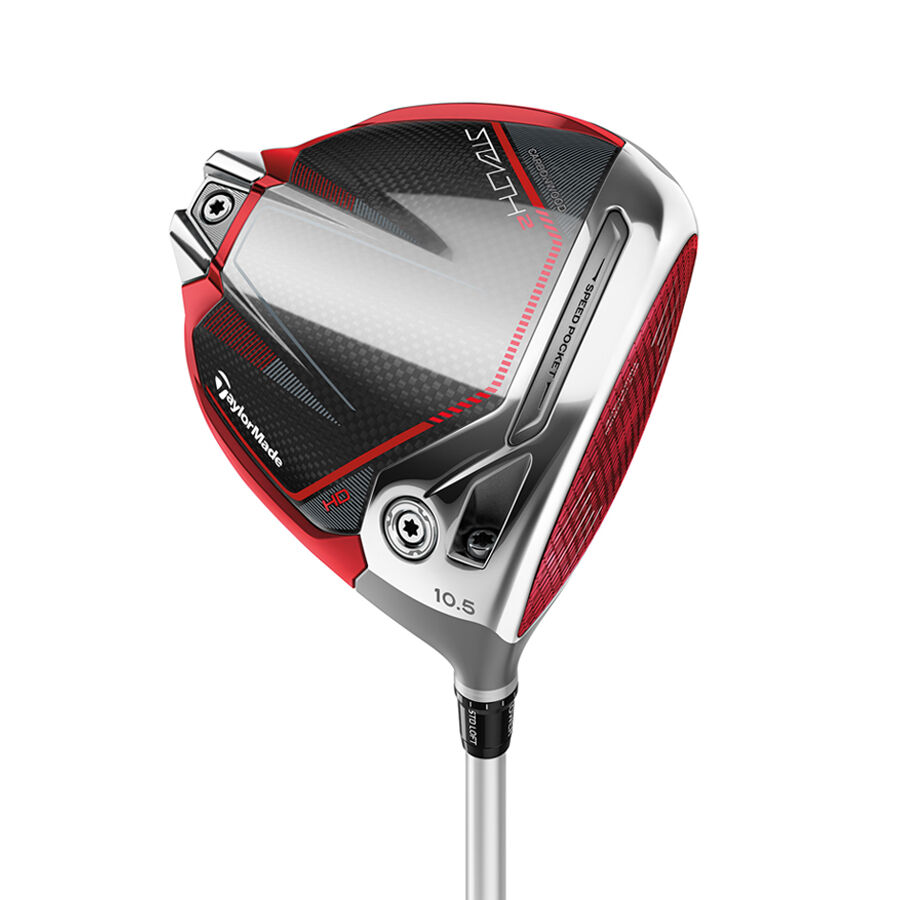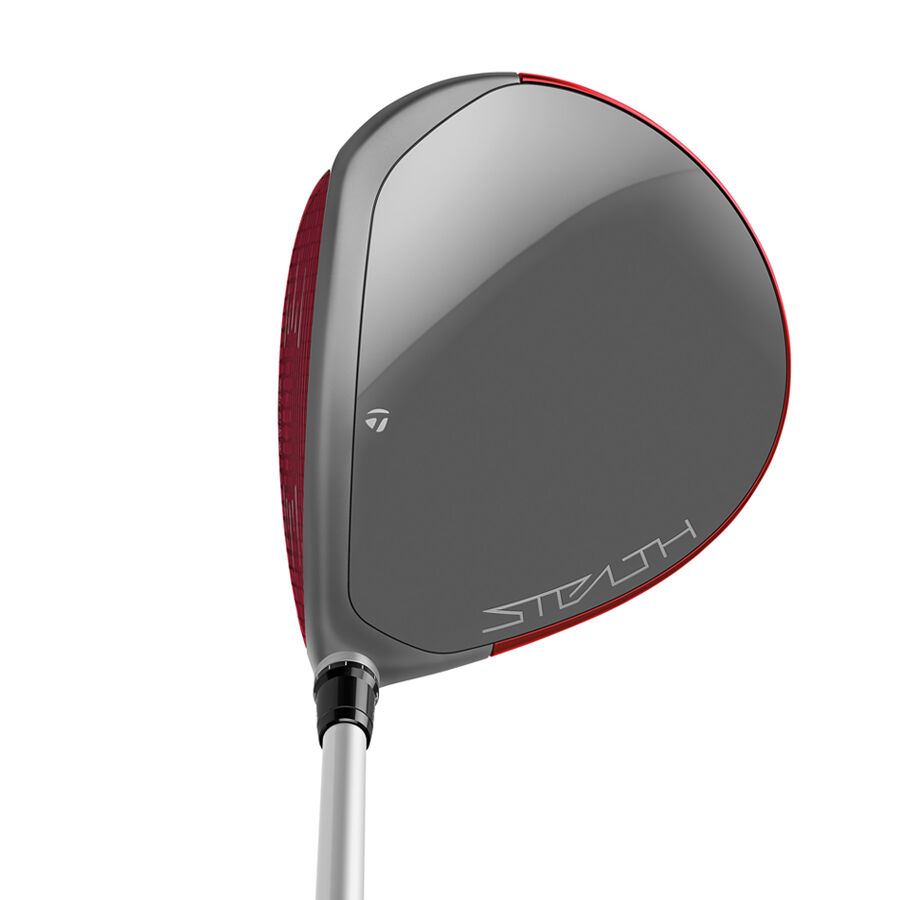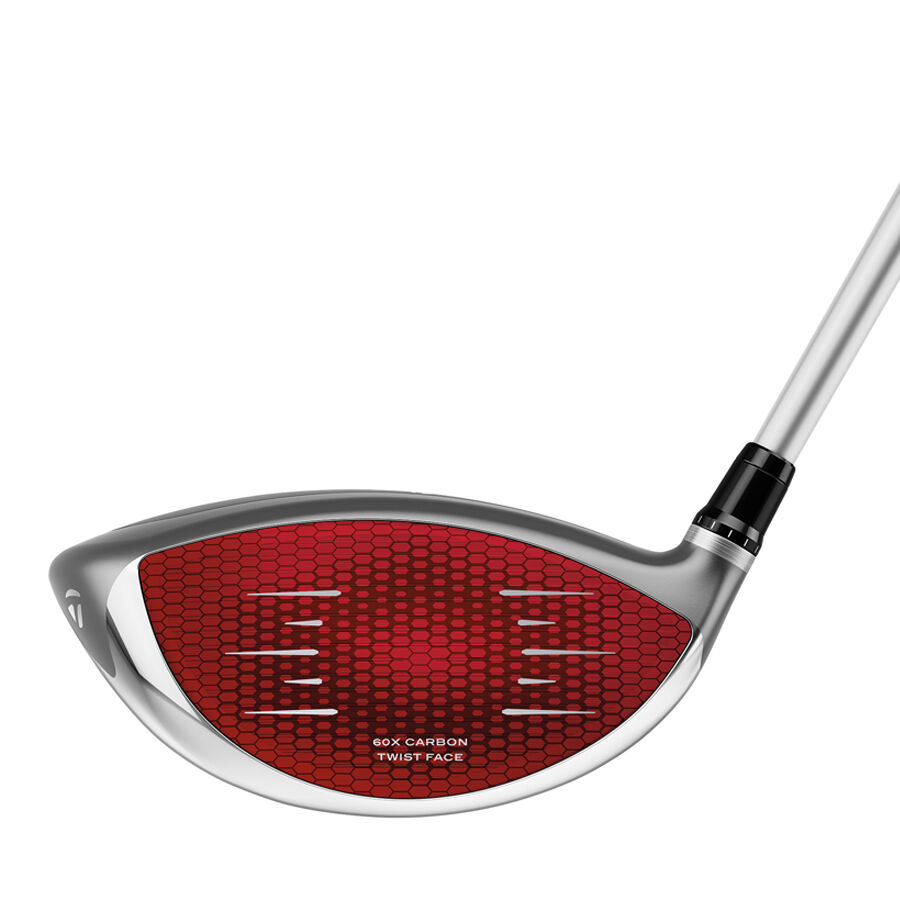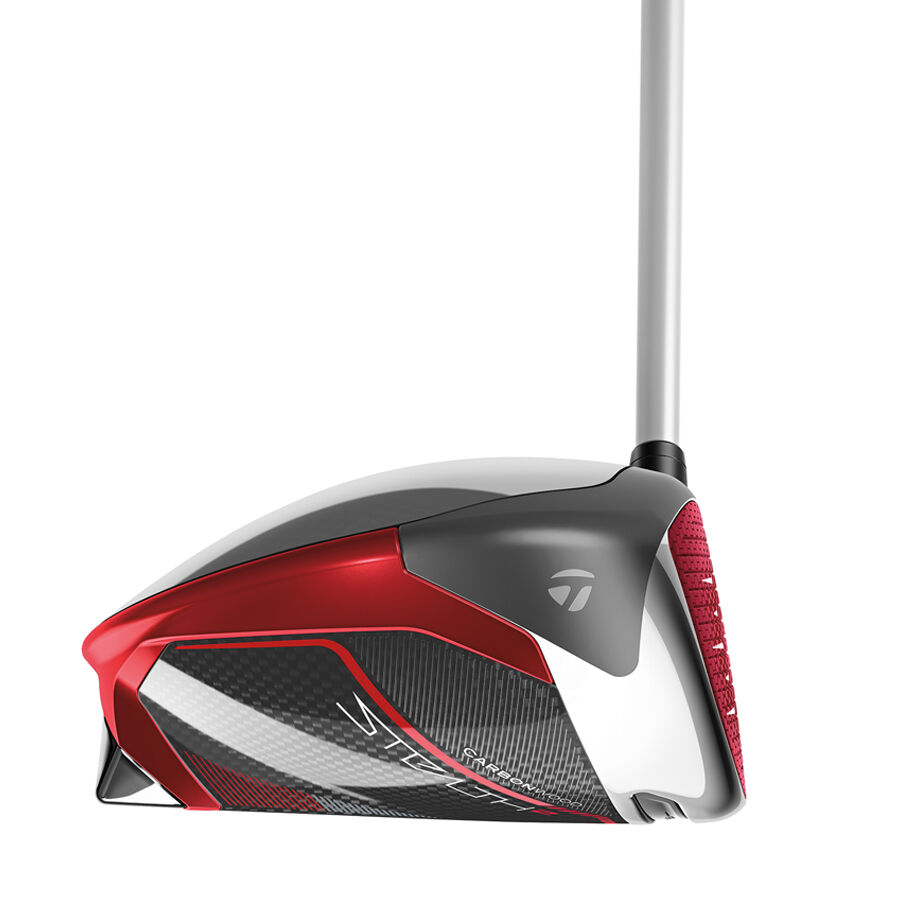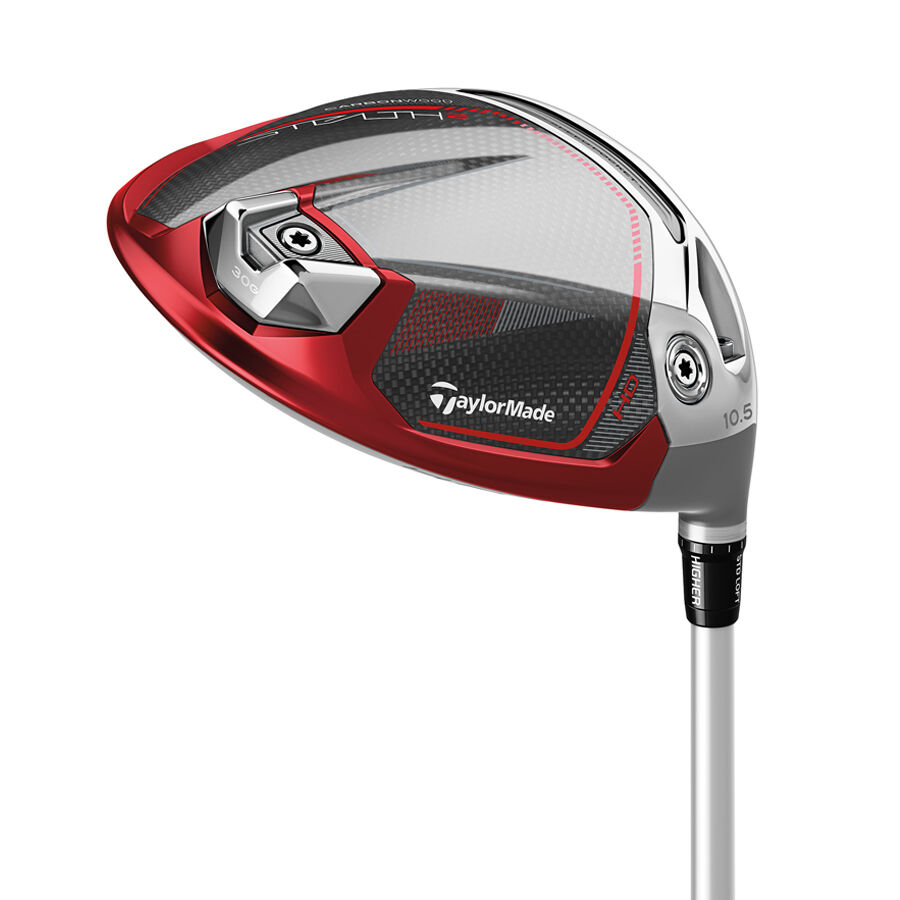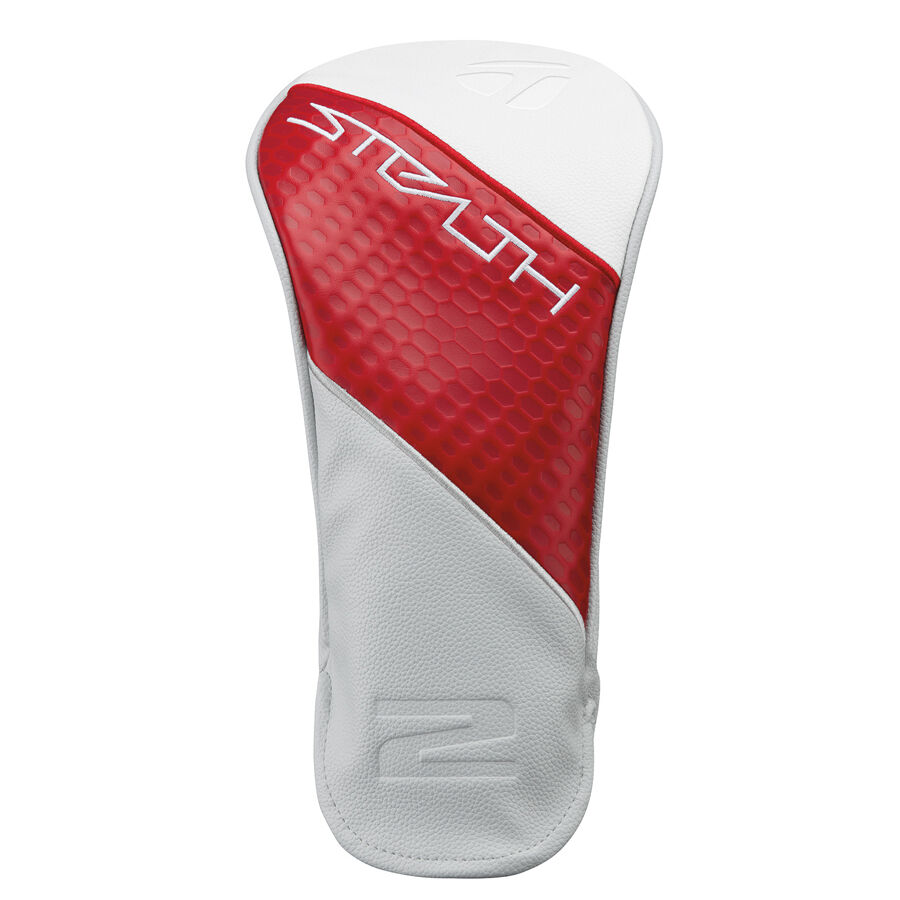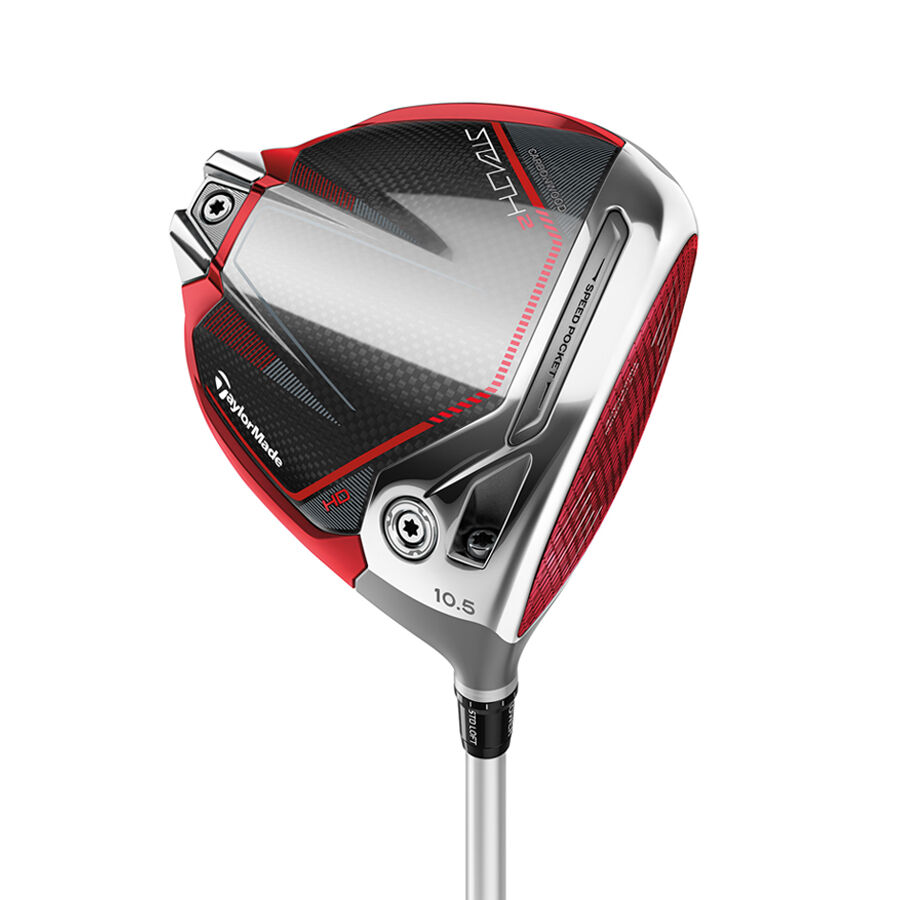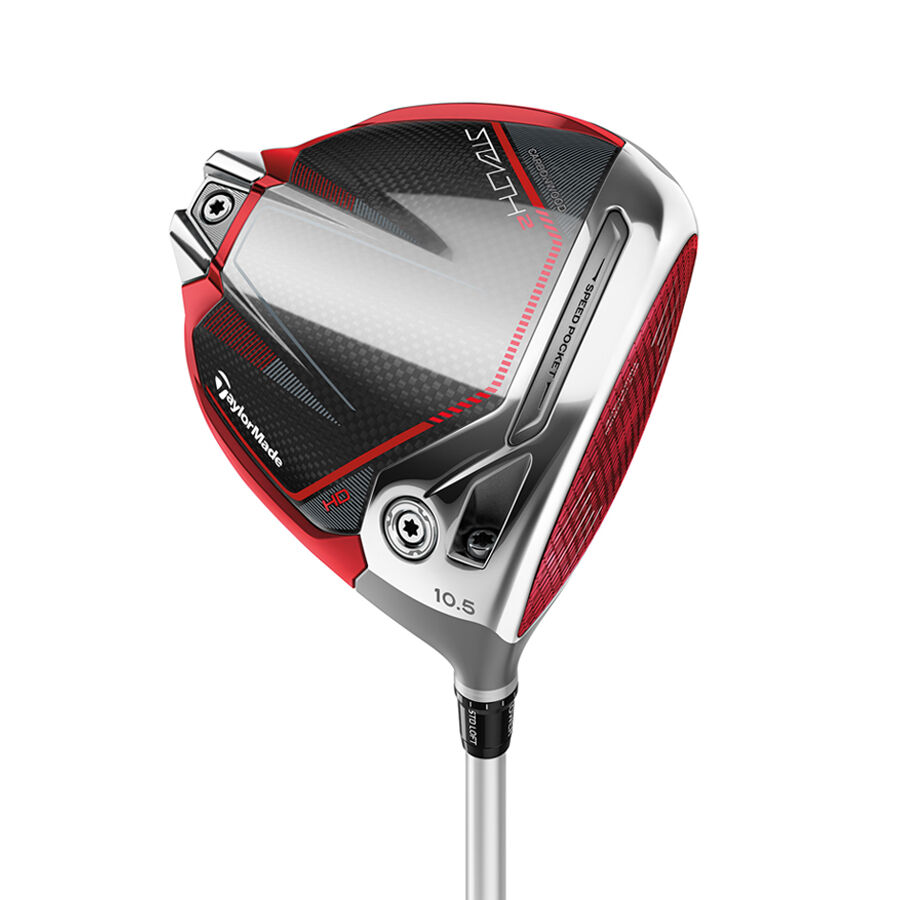 Hot
New
-6%
In stock
Pre-order
Out stock
Taylormade Stealth 2 Womens Driver
Real time
27
visitor right now
PRODUCT INFORMATION
Custom Club Fitting
How To Order
Delivery & Returns
About Us
PRODUCT INFORMATION
TaylorMade Stealth 2 Golf Driver
Faster Ball Speeds With Greater Forgiveness

The New TaylorMade Stealth 2 Driver builds on the speed producing success of the original Stealth Driver.
MORE CARBON, MORE FARGIVENESS
With Stealth™, we pushed past the limits of titanium and welcomed golfers around the world to the Carbonwood™ Age. So, how far are we willing to take it? Way past far and into FARGIVENESS. Introducing the all-new Stealth 2, combining the elements of speed and forgiveness to unlock FARGIVENESS.
NEW 60X CARBON TWIST FACE
It was already fast. Now, we've made it even more forgiving. Building on the speed producing success of the original 60X Carbon Twist Face™, the new design features an enhanced version of Inverted Cone Technology to help maintain ball speed on off-center strikes and increase forgiveness.   
MORE CARBON THAN EVER BEFORE
Compared to the original Carbonwood, Stealth 2 features nearly twice the amount of carbon. It is constructed using a new Carbon Reinforced Composite Ring and collectively utilizes more of the lightweight material than any driver in TaylorMade history. Our advanced application of carbon allows for the redistribution of mass for more forgiveness and stability.
PREMIUM SOUND   
Our team of engineers obsessed over creating the perfect sound with Stealth 2, even factoring carbon sole thickness into the equation. In addition, we used a combination of curvature, shape, and internal stiffening ribs to finely tune acoustics, delivering a sound profile that is both bright and powerful.
HIGHER MOI, OPTIMAL LAUNCH
The reconstructed Stealth 2 Driver delivers higher MOI than Stealth with a heavy 25g tungsten weight positioned on the Inertia Generator for added forgiveness. The TPS Front Weight is strategically located on the sole to encourage optimal launch and spin properties, delivering complete performance and max forgiveness.
Custom Club Fitting

There are so many variations between each golfer! If we start with the physicality's,  Height, weight, Flexibly, Strength... all of these will determine what length and flex shaft shaft would suit any particular person.

We then look at the swing characteristics of you the player - how do you produce power - what are your angles off attack swing tempo as well as speed. Two players with similar swing speeds but different tempos may benefit from a similar flex shaft but would most likely want different kick points to improve the deliverability of the club head.

This will help all levels of golfers not just elite player and it really important to remember we are not here to change your swing or even judge your swing our job is to build a club that improves your golf with the swing you have no matter what level of player you are - We Guarantee that if the clubs we fit you with don't improve your game instantly bring them back and we will change them no questions asked - all clubs also come with FREE 3 years adjustments should your game change or improve we will adapt the clubs to suit you're swing change!

How much do custom fit clubs cost ?

The same price as any standard clubs you can buy online or in any golf shop. For example if you were looking to buy a new TaylorMade Sim 2 Driver online and it was £399, then we would custom fit and build you the perfect Taylormade Sim 2 Bespoke Driver for the same price £399 no extra cost the only difference is this driver will be the perfect length - flex - loft - lie for you.

We guarantee your will hit your custom fitted clubs better or bring them back and we will swap or adjust them free of charge not questions asked 

Click here, or call 01543477779 to get the process started. 


How To Order
How to order online from us
Due to supplier stock rules, we have to check stock levels for certain products before processing your order. This means we can't process checkouts automatically like you might be used to, but we can still quickly and safely take your payment over the phone.
The process is quick, easy and secure.
1. Add Items To Your Cart As Normal
Shop around and add items to your cart as you normally would.
2. Go To Checkout As Normal
Complete the checkout again, as you normally would with your delivery address, contact details etc.
3. We'll Run A Stock Check And Process Your Payment
Your order will be submitted, and no payment taken. We will then call you to confirm your order and take payment. 
That's it! Quick and easy. Thank you for buying local.
Delivery & Returns
How do I track my order?
Any items ordered from our store stock before 2pm Monday – Friday or before 10am Saturdays - will be dispatched same day.  Orders placed on a Sunday will be dispatched next working day – all orders will be posted with tracking facility and the tracking code will be emailed direct to you on the day of dispatch. 
Returns Policy  
Items must be returned in original packaging with tags on within 30 days of receipt of the item or day of collection. There is no restocking or handling charge, customers will receive a full refund but if returned Via post must be sent by a trackable service and must be posted within the 30-day window. Customers are responsible for the cost of the return postage should they wish to post return items rather than bring to store.
Can I contact somebody if I have a fault or returns query?
Our team can be contact 9-5 7 days a week on 01543 477 779 to discuss any returns, faults or customer service related queries. 
What if I Make a Mistake with My Order?
Call our customer service team 01543 477 779 and we will amend the order for you.
Can I Cancel an Order?
 Call our team and if it the item hasn't been dispatched then we will cancel the order on the system and arrange a refund.  If the item has already been dispatched you will have to follow our returns policy.
About Us
Midlands Indoor Golf Shop is located in Cannock, offering a range of golfing products and accessories, custom fitting, simulator hire and golf lessons.
if you would like to test any products or just to browse – then
pop in. We also offer click and collect or trackable deliveries for all Golf products available at our online golf store.

David's Shop Design – Having Not been a Golf pro or even having an official handicap before joining Mike at Midlands Indoor Golf, I felt really uncomfortable walking into golf shops to look at new clubs or browse – So it was really important for me that our Golf Shop was different

Before I knew about lofts, lies, Shafts, bounce, and kick points on a golf club I used to hate going to buy new clubs – I was embarrassed when the golf shop staff would ask why I'm buying a certain make or model driver, and truth be told I had no real reason other than I liked it – or worse, if I didn't know what I wanted and the golf pros used loads of technical info about a club that I had no idea what it meant, but I was too embarrassed to ask – but it's Different Here a Midlands Indoor Golf.

If you know what club you want – great - and we won't question why. We would love to know how you get on with it though, so feel free to send us feedback after you have played with your new clubs.

Not Sure what you want? No Problem!

Firstly, some people take weeks to decide what clubs to buy - just pop down, look at what is available and even try them out - please don't feel like you have to buy something every time you come in to the store, sometimes people just want to look and we get that, and will leave you alone unless you ask us for help.

If you do want help or information - we won't tell you about the club - we will ask about you as a player, what are your good shots, what are your bad shots, and try and recommend a club to suit you – there is no one best club - there are certain clubs that are best for you – but golf is as much about feel as it is stats – so if you want to go into our trackman bay and test a few clubs, see what feels right, but also get the numbers - which one do you hit further or straighter? You can go in with one of our pros, or if you're not comfortable hitting a shots in front of strangers, we will let you take the clubs into the private trackman bay on your own.

Pick the Clubs that make YOU the best golfer YOU can be.